To celebrate the launch of the Nineball World Rankings, Home Leisure Direct put together a special package so you can play like a pro and own the table of choice for top tournaments.
The Mosconi Cup remains the most anticipated tournament in Pool and did not disappoint last month as Europe retained the cup for a second year in fine style. All the action took place on our awesome Rasson Ox Pool Table.
Following the news that Nineball will be taking Pool to the next level, we've let the excitement get to us and put together a one-off package allowing you to have a true tournament level set up at an amazing price: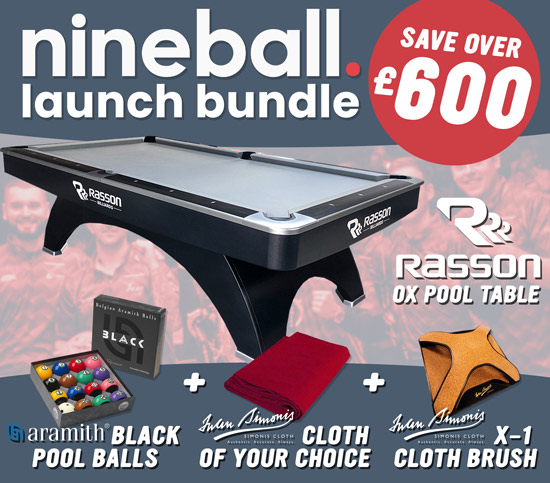 Save over £600 with this offer, featuring the very table and accessories professional players will be using throughout the Nineball tournaments this year.
Home Leisure Direct taken £250 off the base price of the Rasson Ox American Pool Table (was £5997), thrown in the Aramith Black Luxury Accessory Pack (worth £299), along with the Simonis X-1 Brush and any Simonis Cloth of your choice. Make the most of the fantastic offer to play like a pro while stocks last.